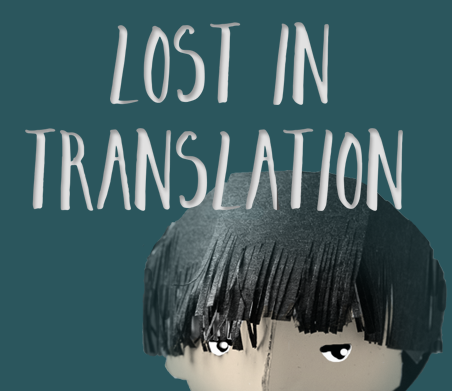 Italiano:
Lost in T è l'edicola digitale della serie comica a fumetti "Lost in Translation, storie di didattica multiculturale e altri disastri".
Oltre a tutti gli episodi della serie a fumetti verranno pubblicati una serie di contenuti speciali legati alla serie e che provano a esplorare i limiti e le possibilità del fumetto interattivo.
English:
Lost in T stands for "Lost in translation: a tale of teaching in a multicultural context and other disasters", comics series app.
In addition to all the episodes of the comics book series, special contents related to the series will be published.
It is going to be an attempt to explore the limits and possibilities of interactive comics.
Français:
Lost in T est un kiosque numérique de la série comique de la bande dessinée « Lost in Translations, histoires d'enseignement multiculturel et autres catastrophes ». On trouvera tous les épisodes de la bande dessinée, et, en plus, des contenus spéciaux liés à la série, qui vont explorer les possibilités et les limites de la bande dessinée interactive.